Business Opportunities from WORK_SPACE
---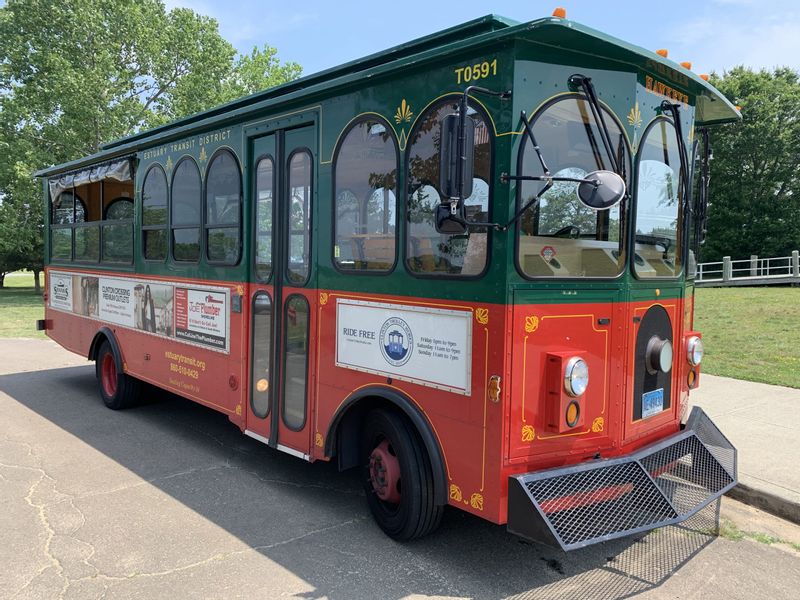 Please see the information below regarding how WORK_SPACE is hoping to support our downtown businesses! This information was also delivered in person to many businesses by a WORK_SPACE volunteer.
From WORK_SPACE and the DMSSD:
In our ongoing efforts to attract visitors to Downtown and maximize opportunities for local businesses, we want to let you know of three 'happenings' that you might be interested in. 1) A trolley has been hired to circle Downtown on Saturday, May 13th from 10a-4p as part of Manchester's Bicentennial celebrations. We will be creating promotions advertising special activities, events, offerings. If you would like to be included in the marketing materials please send a description to [email protected] by March 17th . 2) WORK_SPACE has a little Gallery Shop near our entrance. We will be putting up shelves to showcase local businesses that our members and guests might be interested in visiting. If you would like to give us a sample product with a small sign with information/QR Code to entice people to check out your business, please email [email protected] or call Stacey at 860-647-6029. 3) A committee is forming to get the State of CT to designate Manchester as a Cultural District. We'd like as many creative and culturally relevant businesses* to sign-on as supporting this effort. Even if you don't want to serve on a committee but want to be kept informed, just email [email protected] (*We think every business is culturally relevant as the designation is to support the arts, economic sustainability and community well-being.) When people visit Downtown, we want them to experience as many unique businesses, nearby parks, food establishments and services as possible. We anticipate May 13th to be a big draw. We will have musicians at the Trolley Stops, will host the annual Butterfly Stroll and offer free unmetered parking. We hope businesses will do something fun and special themselves or partner with other vendors to create a celebratory Open House feel throughout Downtown and the surrounding areas. Please contact us for more information about the above, joining the effort to make 2nd Saturdays Downtown a monthly happening, or any other ideas to pool our resources.
Warm regards, Bernie LeBel, Downtown Manager,  [email protected], (860) 647-5276
Stacey Zackin, WORK_SPACE Manager  [email protected], 860.647.6022