Holiday Ads in the Journal
---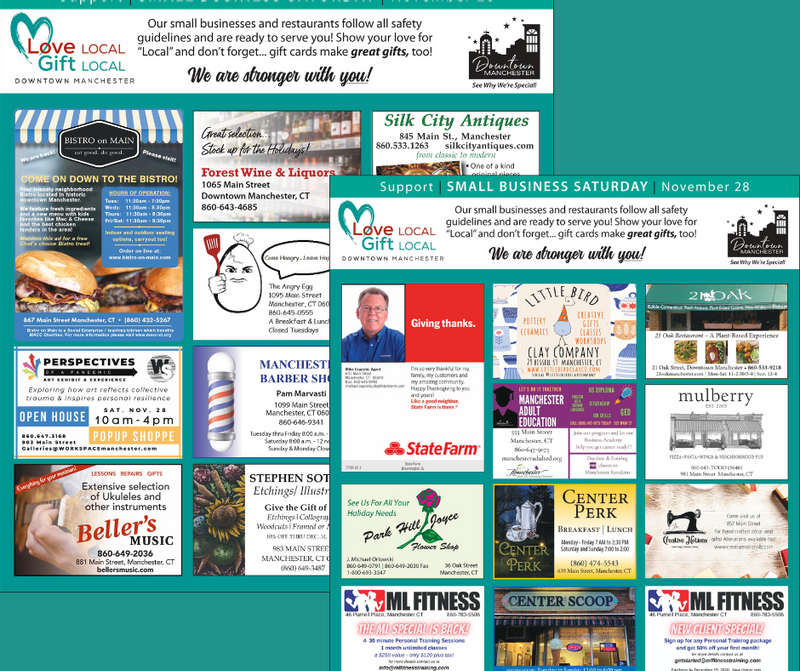 What is better than advertising alone? Advertising together!
We have the opportunity to once again come together for a Downtown Holiday Page in the Journal Inquirer. We will be advertising our Holiday on Main.
There is an opportunity for YOU to purchase your own Ad space on the page! We are hoping to find 10+ businesses that would like to come together for a page!
The costs are:
3x2 $50
3x4 $100
3x6 $150
3x8 $200
If you are interested, please email Bernie, Downtown Manager, at
[email protected]
THIS WEEK so that we can make our plans!