Special Opportunity -- Don't Let the Trolley Pass You By!
---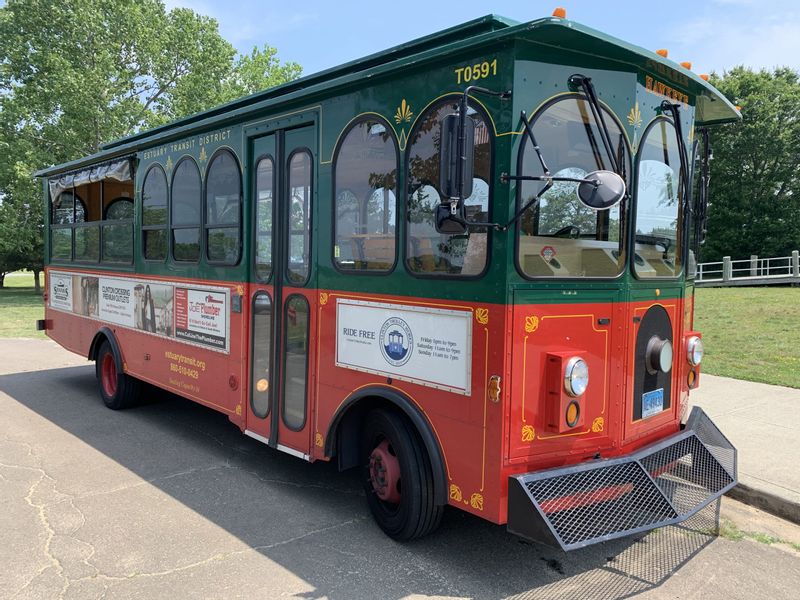 Let's kick-off Summer 2023 in a BIG way!
We are planning to bring back the now annual Butterfly Stroll on the 2nd Saturday in May, 5/13/2023.  
As a part of this event, in coordination with the Town's Bicentennial, WORK_SPACE is arranging for an open-air trolley to circle Downtown, bringing guests to special stops along the way!
The District is hoping a few of our businesses will join in by hosting something stop-worthy that day! Let's showcase our fun and active downtown!
We want as many businesses as possible to be included, so if you want to plan something special to celebrate Manchester's 200th Birthday, let us know by the end of January and we can add you to the community calendar we are creating.
The trolley is tentatively scheduled to run from the Lutz, up Main Street, past WORK_SPACE and around to the Historical Society. We could go as far as Center Springs Park and stop at a couple of breweries along the way, if there were businesses interested in participating.