Town Breaks Ground on Improvements to St. James Lot Access
---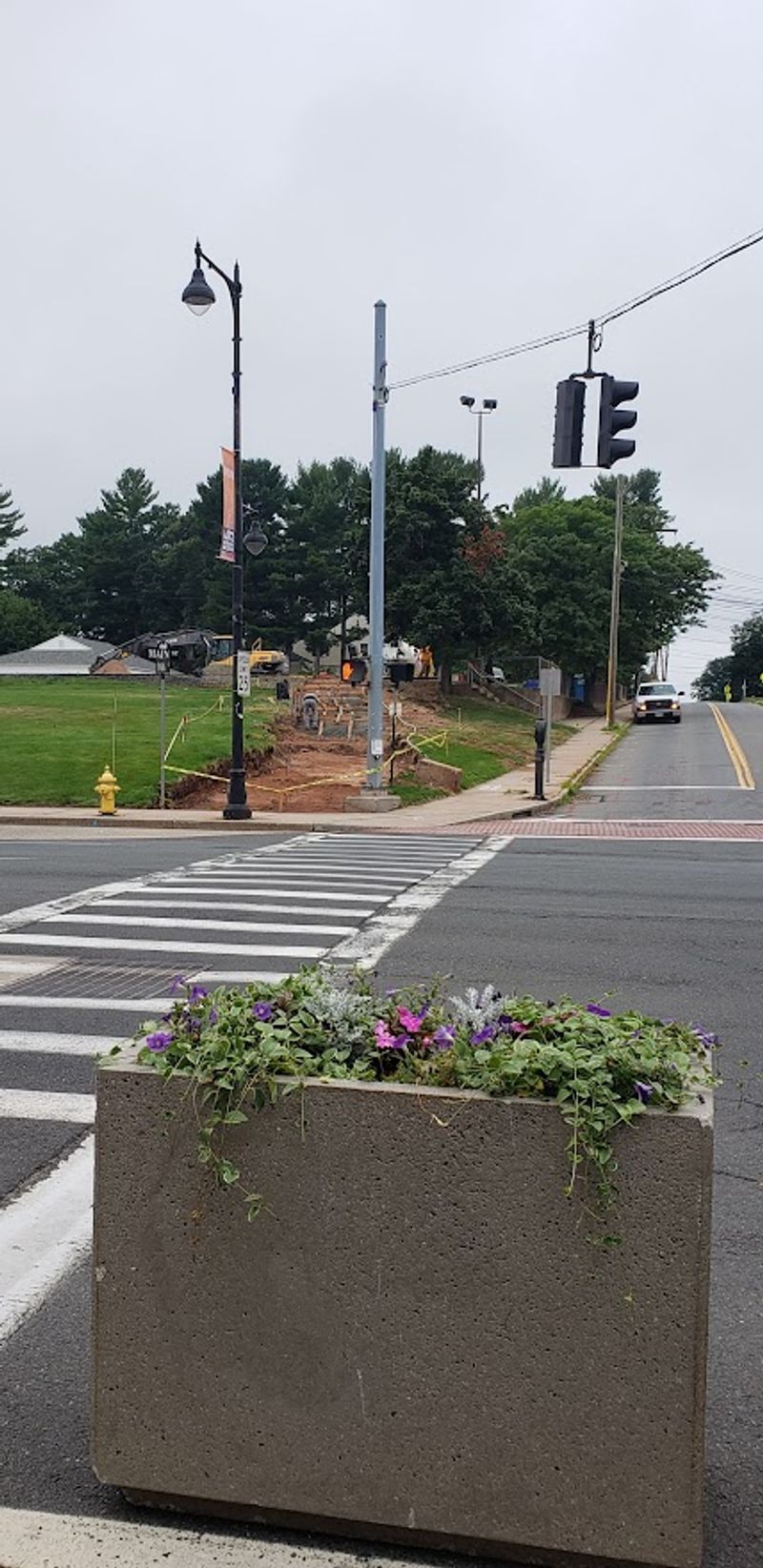 The Town of Manchester has begun the construction of the new stairwell at the corner of Park and Main. This is phase one of a project announced in the summer of 2021 that will improve the connection between our parking lots and our downtown businesses.
This new connection to the St. James Lot will provide a direct line-of-site, promoting the use of this parking lot. This is a convenient location to park when accessing businesses on the west side of Main Street where on-street parking is limited.
Want to see updates and hear about the next steps? Be sure to follow us on Facebook and Instagram @downtownmanchesterct. Subscribe to WHAT'S UP DOWNTOWN, our e-newsletter, to receive updates in your inbox!
The St. James lot provides FREE all-day parking, no permit required. However, this lot is occasionally closed due to church events.