2nd Saturday in July (7/9)
---
The 2nd Saturday of the month is a great time to be downtown! Check out what is happening in July!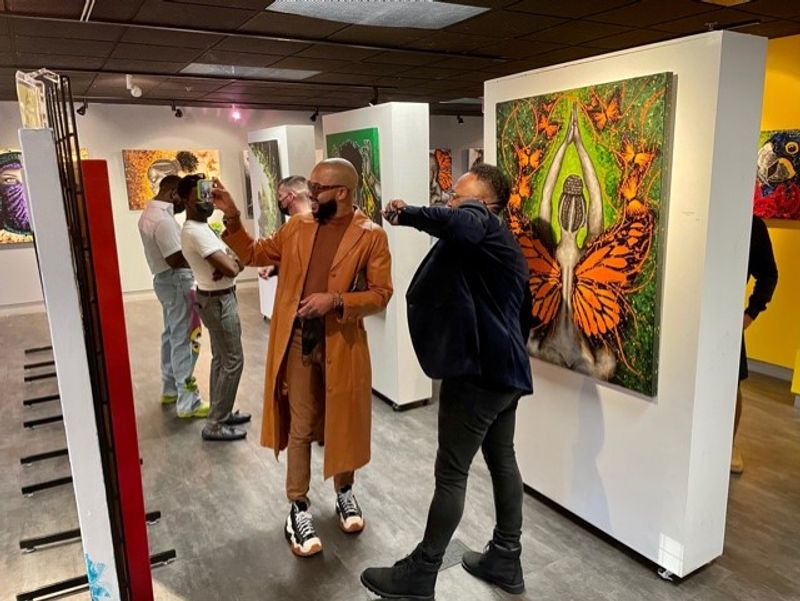 Shop, Save, Explore!
Downtown Welcome Table
at WORK_SPACE from 10am to 1pm
Stop by to pick up a map, and learn how you can win!
Imagine Presents: Live Music
WORK_SPACE from 10am to 2pm
Local musicians, organized by Imagine Main Street
MACC Farmer's Market Returns!
Forest Street Parking Lot : 8am to 12:30pm
Shop for produce from local farmers!
Gallery Exhibit & Open House
The Art of Recovery Exhibit
Art Demonstration
WORK_SPACE, 10am to 2pm
Free Kids' Craft at Silk City Coffee 11am to 1pm
Organized by The Cornerstone Christian School
Kids' Activities outside The Manchester Mall at 811 Main
Organized by CAST children's theatre
Artisan Market
The Market at 1115 Main
at The Firestone | Art Studio & Cafe
Saturday AND Sunday 10am to 4pm
Large Outdoor Market
Free Facepainting & Kids' Craft
Silk City Antiques
Cash & Carry Sale!
Select Items will be marked at a discount!
The Firestone | Art Studio & Cafe
15% Off Market Store
$5 Off Class Registration
10% Storewide Sale
Grateful Headshop 12pm to 8pm
Ukelele Sale
at Beller's Music
Your CHOICE of 10% off all Ukelele Purchases OR
Free Instrumental Book with any Ukelele Purchase
Search for a Summer Tote! Win a Gift Card!
THREE 2022 Summer Totes will be displayed in 3 different businesses from 10am to 1pm! Find the tote and it is YOURS to take home!
Bring the discovered tote to the Welcome Table (at WORK_SPACE) by 12:30pm and you will receive a $10 gift card to a downtown business of your choice!
Watch @downtownmanchesterct on Instagram for hints to be posted that morning!
FAQ
Where can I park?
Park in ANY colored lot ALL DAY for FREE! Lots are free every Saturday all summer long! Parking lots can be accessed from Pearl Street, Bissell Street, Birch Street, Oak Street and Maple Street.
Where Should I start?
That's up to you! Maps and summer guide books are available at the Welcome Table at WORK_SPACE.
Who is organizing these events?
Each participating business has organized its own event!