Park Downtown All Day!
---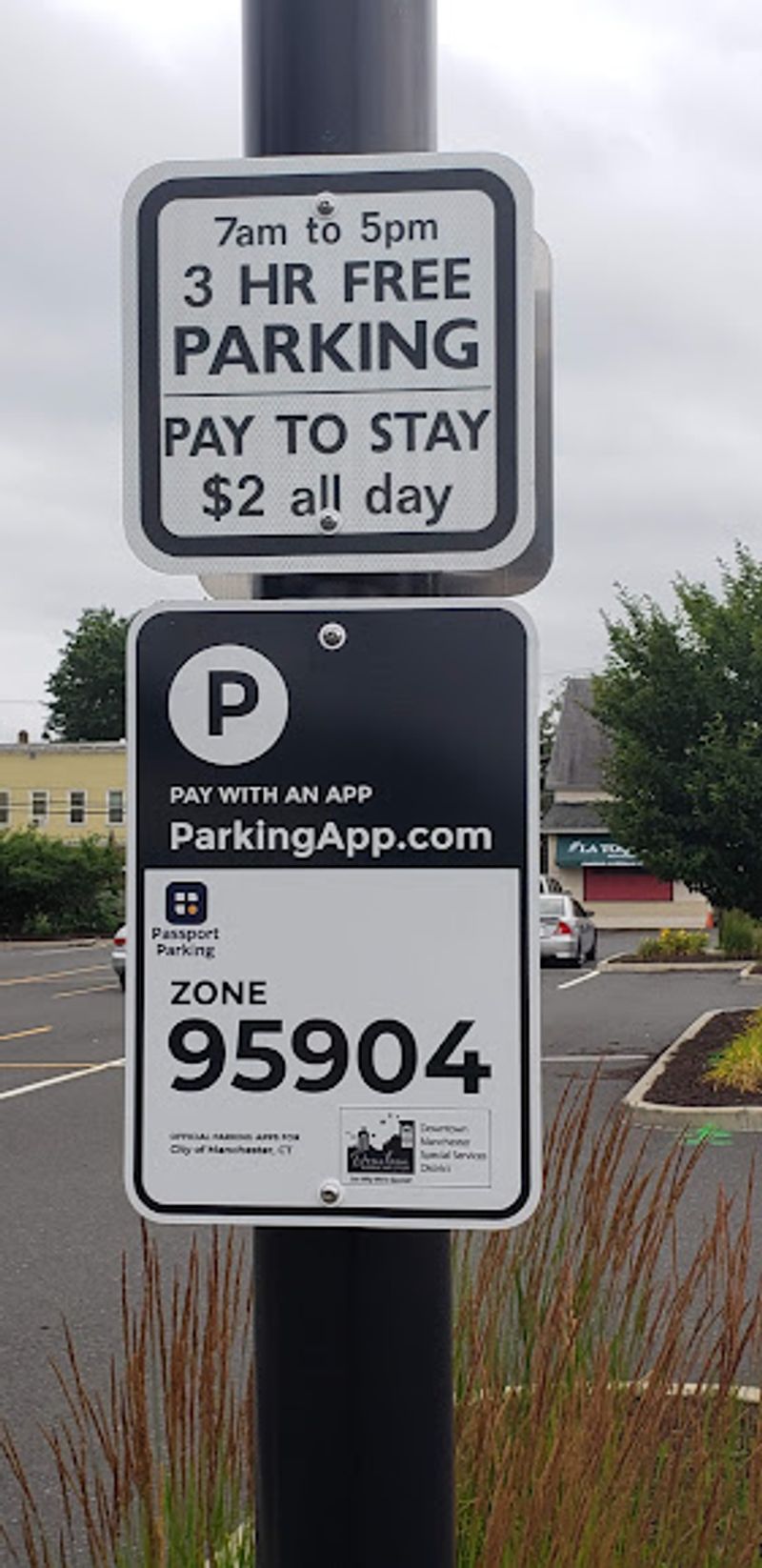 Did you know that you can now park downtown - ALL DAY - without worrying about a ticket? We have expanded your options for parking longer!
Take your time with your lunch, enjoy a coffee and dessert, take a stroll around, or paint some pottery....and don't worry about coming out to find a ticket on your windshield!
Option 1: Park ALL DAY for FREE in one of 3 FREE LOTS  (see map)
(Red Lot on Cottage St.; Cyan Lot at St. James Church; Yellow Lot between Maple and Oak)
Option 2: Park All Day for $2 in other lots
When you pull into a lot, look for these signs and follow the instructions. You can start a FREE 3-hour session when you park. You will be alerted when your 3 hours is about to expire and can then choose to pay to stay!
Can't find a sign? Ask inside the business! Businesses can help you download the app and log into the nearest zone. (Tip: Take a picture of your license plate to keep on your phone for a handy reference!)
Do you like to plan ahead?
Visit our Parking Information page to view a map of available parking lots. You can even download the parking app and set up your account from home! (Tip: Use the zone # in the photo above to start your first free session from home. The app will save your car and you won't need to type in your license plate again when you come downtown!)
Remember, parking on Main Street is great for quick errands and short stops - you can park for free for up to 2 Hours on Main Street. If you aren't sure how long you will be downtown, park in a lot and avoid a ticket!