---
What's Happening This Month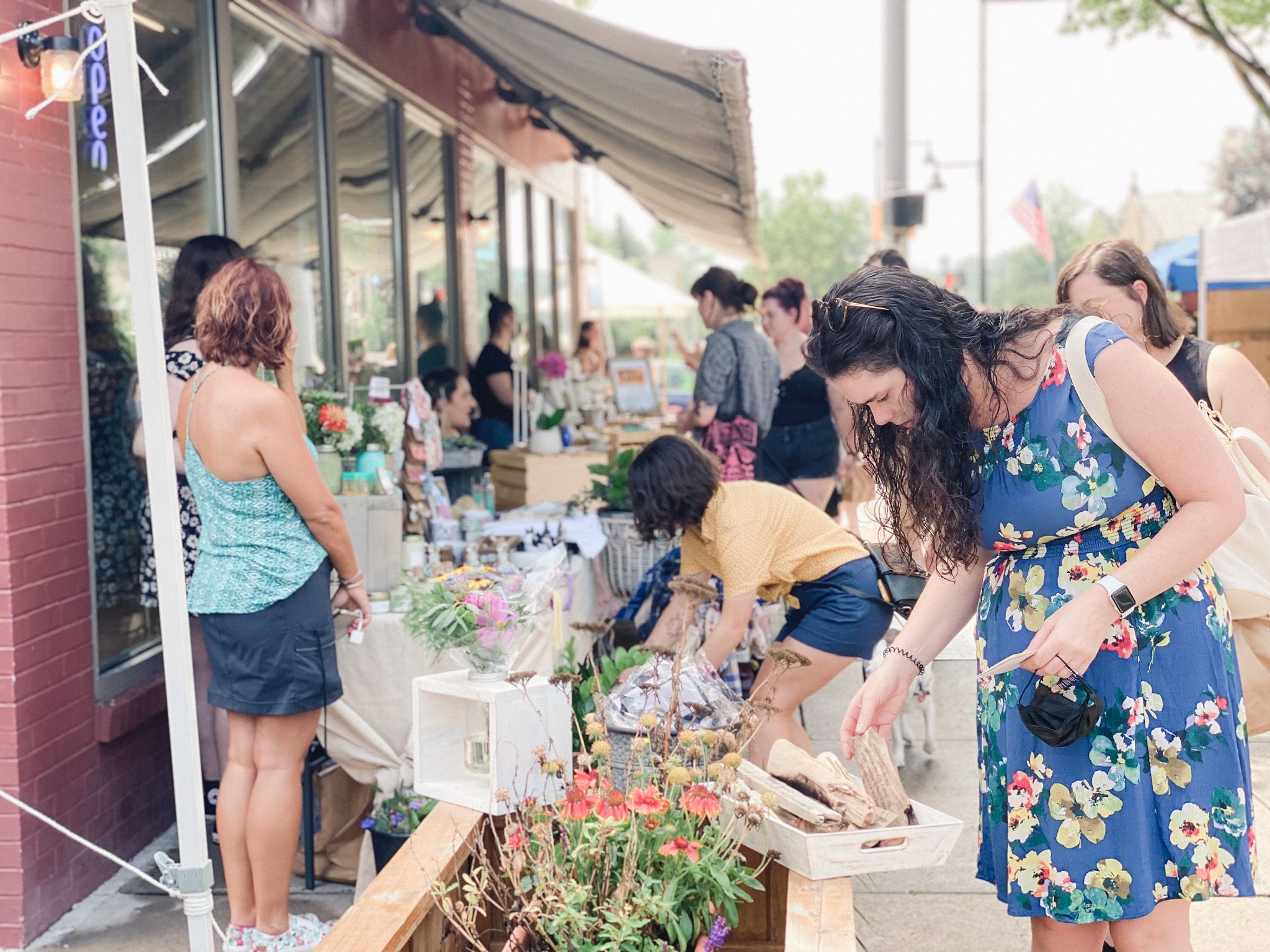 2nd Saturday in June
Come on down and support small businesses as you Celebrate Manchester on June 11th!  
Downtown Manchester is full of great places to eat and shop - every day! On 2nd Saturdays there are even more great things to explore! 
What to Do This Month
District Welcome Table outside WORK_SPACE 
Live Music by Imagine Main Street
Stop by the outdoor seating area at WORK_SPACE tand pick up your map and information about the day! You might just find a chance to win!
Vendor Pop-Up, Open House and Gallery Exhibit at WORK_SPACE
10am to 2pm: Rainbow Pop-Up...Shop for one-of-a-kind artisan items
6pm to 8pm: Drag Jamboree
The Market at 1115 Main
10am to 4pm Saturday AND Sunday
Large outdoor market hosted by The Firestone | Art Studio & Cafe
The Main Connection
Indoor vendor market at The Mall at 811 Main
11am to 4pm
The Grateful Headshop
10% Off Storewide 12pm to 8pm 
Indoor Tag Sale
South United Methodist Church
9am to 2pm
Adult Gameboard Program
Mary Cheney Library
12 - 4:30
Take & Make Crafts
Available at the Mary Cheney Library
Create a Clay Planter
$55 Class at Little Bird Clay Co.
2pm to 3:30pm
Advanced Registration Required
New Restaurants
Be sure to stop by and welcome two new restaurants that opened htis month! Penny's Place (on the corner of Main & Maple) and La Toquilla (on Oak St).


2nd Saturdays Made Possible by our Sponsors
2nd Saturday Tips
Park All Day for FREE in any of our Downtown lots every Saturday all summer long!
The largest lot is easily accessible from Oak Street and Birch Street. Park and take a stroll up the pedestrian-friendly Purnell Place to access the fun!
Win a $25 Gift Card!
Stop by the Welcome Table for a chance to win!
1 Entry: Just for stopping by!
1 Entry: Leave an online review for Downtown
1 Entry: Show a receipt/product for a Downtown purchase on 6/11.
The Welcome Table will be outside WORK_SPACE beginning at 10am. The drawing will take place at 12:30pm!