Third Thursdays Downtown
---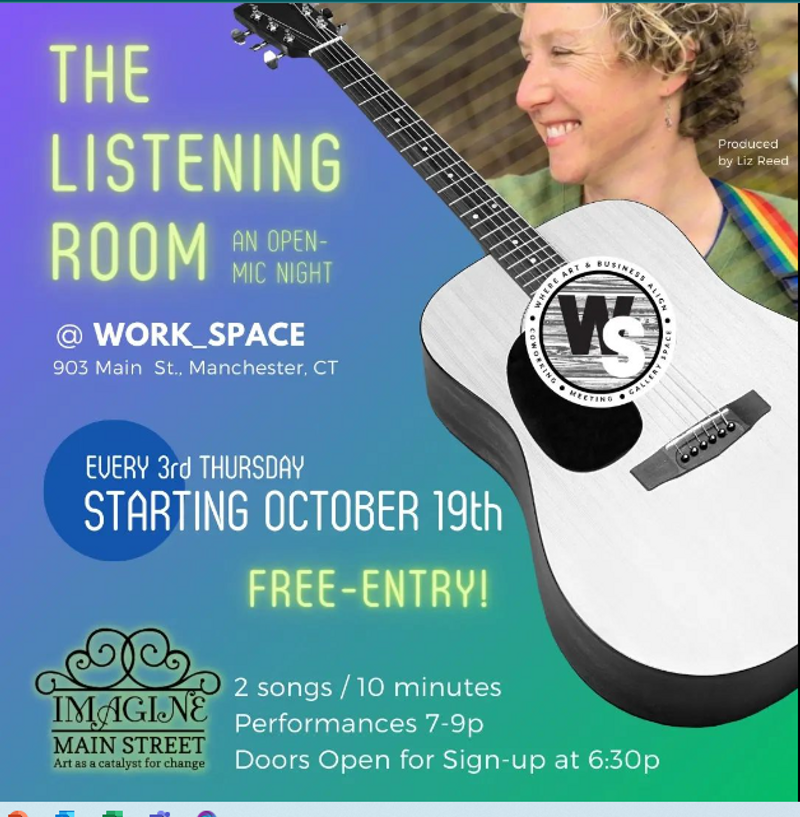 Imagine Main Street and WORK_SPACE are partnering to bring local music to Downtown Manchester on the Third Thursday of each month!
Beginning in October, the Galleries @ WORK_SPACE will host "The Listening Room" each third Thursday from 7pm to 9pm. Musicians can sign-up at the door to perform 2 songs, for up to 10 minutes.
Head Downtown for dinner and a night out as you view the beautiful art gallery and enjoy live music!