Local Musicians Perform Downtown
---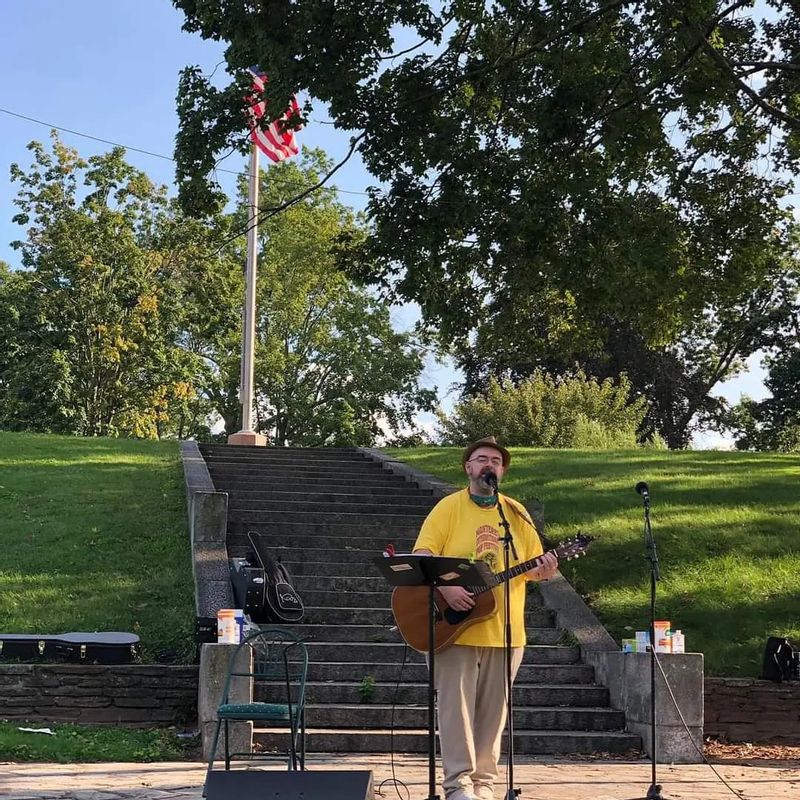 Come on out and hear music created in, around, about and for Manchester!
Or watch it from the safety of your own home via LIVE STREAM!!
The 2023 lineup:Bill Johnson: 4 - 4:20
Midnight Stride (Kieran Davui): 4:25 - 4:45
Ryan Konopka: 4:50 - 5:10
Rocko: 5:15 - 5:35
Vicki Gagliardi: 5:40 - 6:00
Liz Reed and Time Of Day: 6:05 - 6:25
Jon Tarbox: 6:30 - 6:50
Christian Loftus: 6:55 - 7:15
Bill Ludwig: 7:15 - Dark
Last years event had dozens in person and hundreds via live stream! Let's do it again! If you're coming, bring a blanket or chair. There's plenty of space for kids to run and play.If you prefer to watch from afar, click "going" or "interested" on this event and you'll get a notification when the live stream starts!
A family-friendly, community event!