Butterfly Stroll: Call to All Artists!
---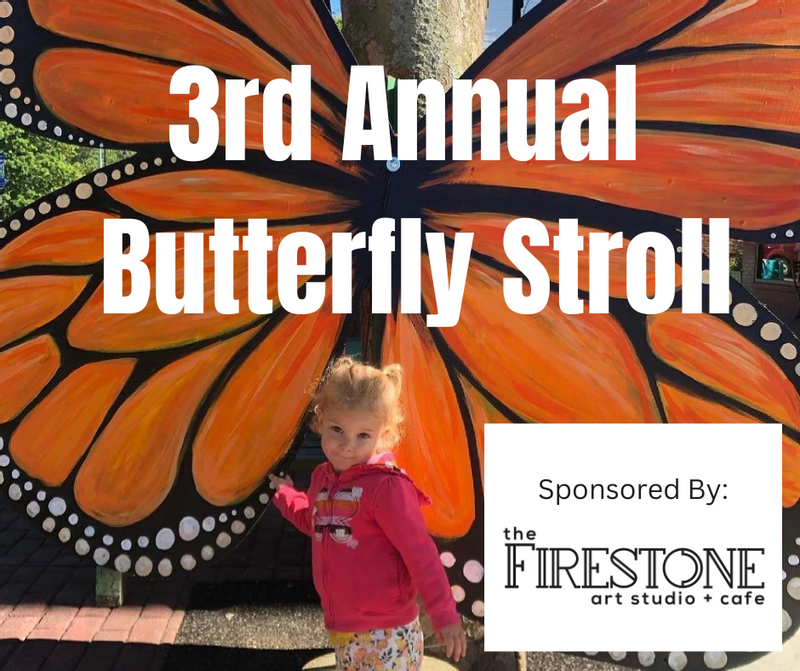 Create a butterfly for Downtown Manchester's 3rd Annual Butterfly Stroll!  Last year the Butterfly Stroll was a huge success and hundreds of guests visited downtown Manchester to view the artwork, grab a bite to eat, shop, and complete various activities.
This year we expect it to be even larger! WORK_SPACE is organizing a trolley to bring guests to 3 different art shows in the downtown area! The trolley will also be making stops along Main Street so that guests can view the butterfly artwork and visit our shops!
We are seeking 36 Butterflies / Butterfly-Inspired Spring Displays for our planters. Each display will be mounted to a channel stake above our beautiful spring pansies .  We are hoping that this will present as a spring version of our annual Scarecrow Festival.  
It doesn't have to be a literal butterfly! Feel free to think outside the box! It can be a spring butterfly-inspired display - use your creativity! A butterfly-covered dress? A butterfly on a flower? A butterfly sipping a smoothie? What can you create?
******************************************************

Are you a painter, photographer or another artist with butterfly work to share? Feel free to email [email protected] We will do our best to connect you with a business owner that has space to display your work. You will coordinate that with the business owner directly this year.