Timely: We Need Your VOICE to Support a Downtown Library at the July 12th Town Meeting
---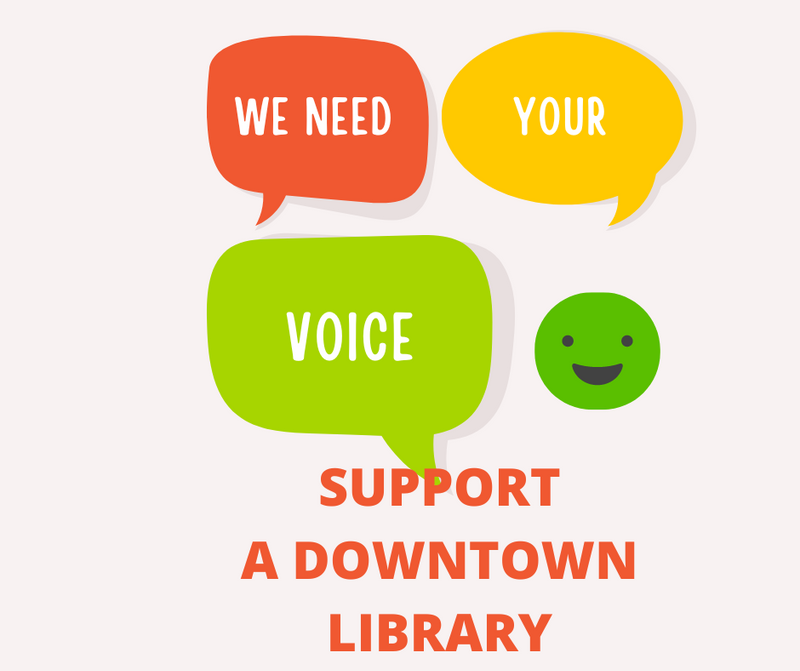 Earlier this year the Town of Manchester published a report outlining the need to build a new library to replace Mary Cheney as the flagship library location.
This month the Town of Manchester revealed 3 possible locations for the new library. One of these locations is NOT downtown; 2 locations are downtown.
Mary Cheney Library is an important anchor and valued part of our downtown community. Our community benefits from having library resources, events, and activities downtown near the active "hub" of the town. Moving the library outside of the district will move much of that activity and community presence away.
A loss of a downtown library will economically impact our businesses. As part of the Economic Impact Study Goman and York highlighted that one third of all library patrons visit other downtown businesses as part of their visit to the main branch. They added that they are confident that a new, larger, library in downtown would generate more traffic and activity in the district, resulting in increased community and economic benefits.
Additionally, the study showed that many people visiting the library originated from out of town - thereby expanding the customer base visiting downtown.
It is clear that guests want to visit a downtown location where more than one errand can be completed during the visit - and this mutually benefits the library as well as our downtown businesses.
We are excited about the possibility of a library that can offer additional services to our community. However, keeping it downtown is a high priority and we hope that you agree.
The Board of Commissioners has already submitted a letter in support of a downtown library along with strong supporting reasons (see below).
Now is the time for property owners, business owners, and local residents of Manchester to let the Town's Board of Directors know that you want the library to remain in a downtown location.
We are asking you to contact the Board of Directors in one (or more) of the following manners.
1. Send an email directly to the Board of Directors at [email protected]. You can use our letter and supporting reasons as a template for your email if you desire.
2. Plan to speak at the Board of Directors Meeting on Tuesday, July 12th at 7pm during Public Comment. All residents and tax-payers in Manchester are permitted to speak briefly at the meeting. The meeting will be held at Lincoln Center and there will be a virtual option. If you wish to speak via the remote (Zoom) option, you must complete this online form by 4pm the day before the meeting.
Supporting Links:
The Town's Presentation of 3 Possible Locations for the New Library
The Town's 21st Century Library Report (detailing the need for a new library).
Downtown District Board of Commissioners Position Letter & Supporting Reasons
Information About Town of Manchester Board of Directors Meetings