The Butterfly Stroll is Taking Shape (or..Taking Wings??)
in
Public News Our Site
,
Public News For Networks
---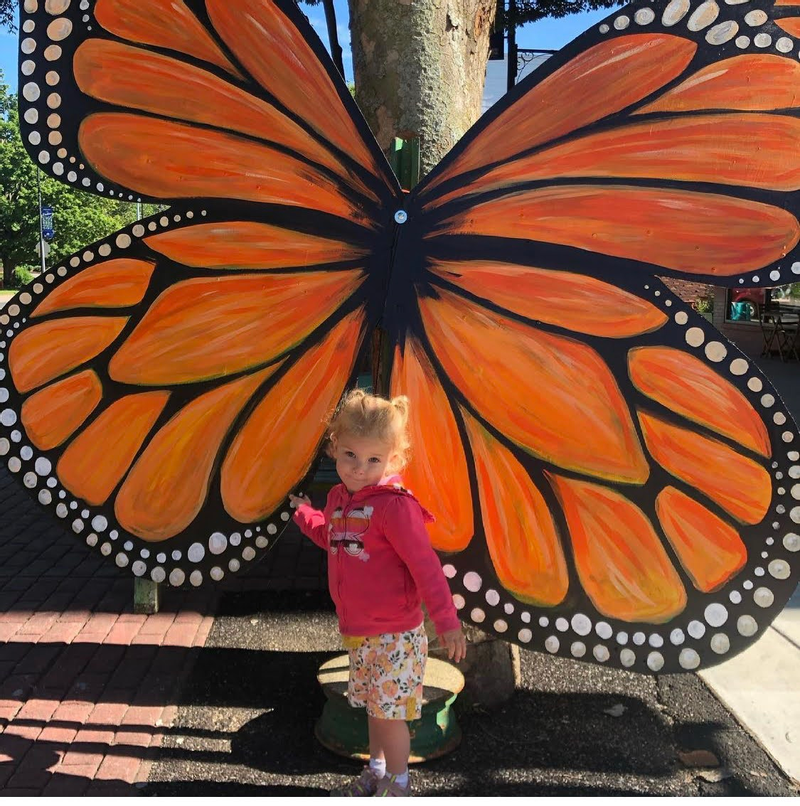 Things are coming together for our 2nd Annual Butterfly Stroll! 
So far we have 11 Butterfly Inspired creations that will line Main Street!
We have been passing out little wooden butterflies to be decorated by the community. These little friends will be displayed up and down Main Street as well. (Want to decorate a butterfly? Pick one up at WORK_SPACE or Angry Egg!)
A local Girl Scouts troupe will be headed downtown early that morning to decorate our sidewalks with beautiful chalk work. They will be "hiding" magnetic butterflies around town -for our guests to find and take home!
Local yarn-artists plan to once again decorate the chainlink fence with beautiful spring yarn art!
Downtown Activities
Frog & Fable Antiques - $5 Face Painting
Mary Cheney Library - FREE Take-and-Make Activities
The Firestone | Art Studio & Cafe- Craft
The Market at 1115 Main - Outdoor Vendor Market
Foran's Nutrition - Craft
WORK_SPACE - Selfie Spot
The Angry Egg - Butterfly-Inspired Tea Special
The Grateful Headshop - 10% off Storewide
Green Parking Lot 
Downtown Welcome Tent with FREE TOTE BAGS & Prize Opportunities while supplies last
Relay for Life Booth with Games
Lutz Children's Museum - Meet Chuckles & Take a  Photo with a Giant Butterfly Art
Manchester Garden Club - Pollinators Inforamtion
More to come!!!!
Want to learn how your organization or downtown business can participate? Email the Downtown Manager at [email protected]
We will be publishing updates all month long! Be sure to CLICK HERE to subscribe to our newsletter so that you can receive updates right in your inbox!