Create a Butterfly for the Butterfly Stroll!
---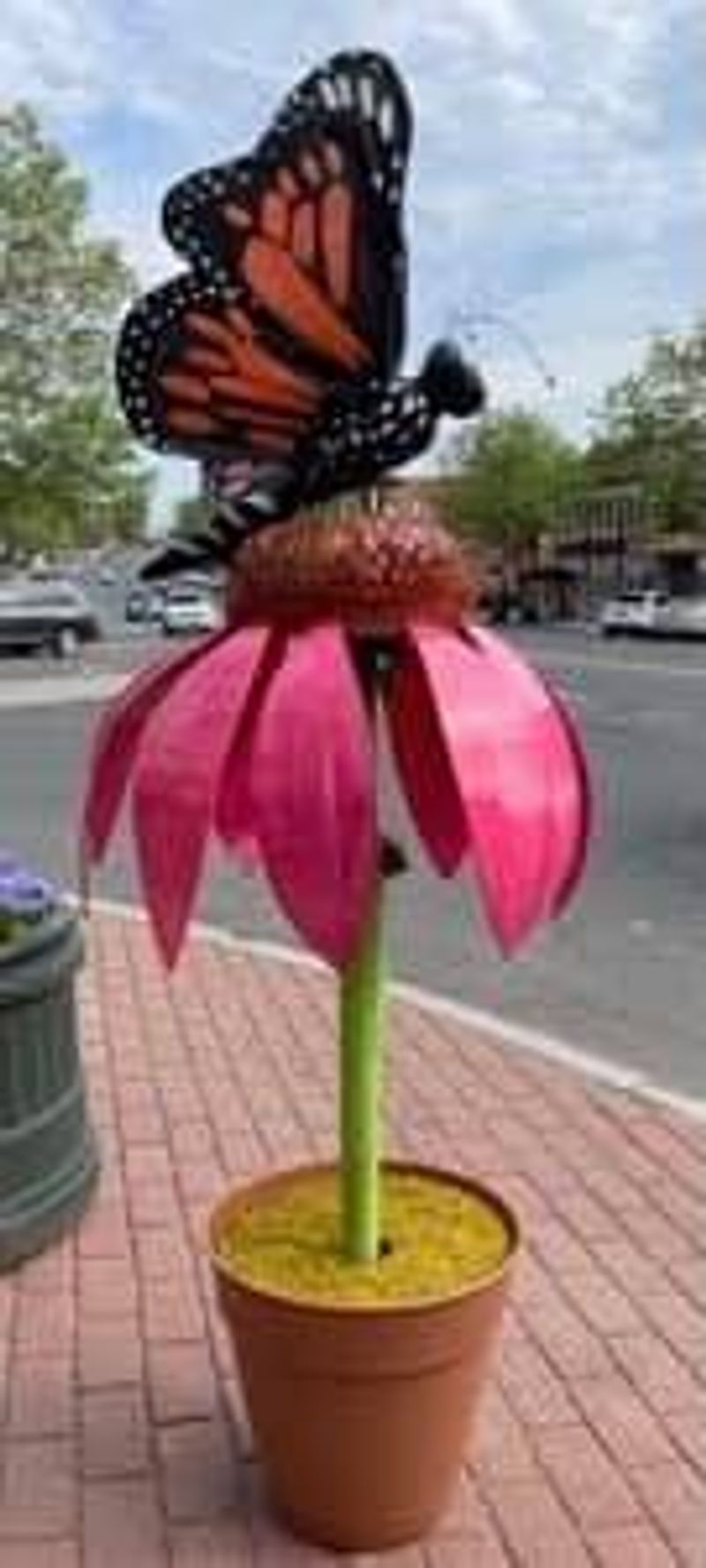 Create a butterfly for Downtown Manchester's 2nd Annual Butterfly Stroll! Last year the Butterfly Stroll was a huge success and hundreds of guests visited downtown Manchester to view the artwork, grab a bite to eat, shop, and complete various activities.
This year we are seeking 36 Butterflies / Butterfly-Inspired Spring Displays for our planters. Each display will be mounted to a channel stake above our beautiful spring pansies . We are hoping that this will present as a spring version of our annual Scarecrow Festival.
It doesn't have to be a literal butterfly! Feel free to think outside the box! It can be a spring butterfly-inspired display - use your creativity! A butterfly-covered dress? A butterfly on a flower? A butterfly sipping a smoothie? What can you create?
Contact [email protected] with questions.
******************************************************
Are you a painter, photographer or another artist with butterfly work to share? Feel free to email [email protected]. We will do our best to connect you with a business owner that has space to display your work. You will coordinate that with the business owner directly this year.