2023 Citizen of the Year
The Combined Services of 8th Utilities District & Manchester Fire Rescue EMS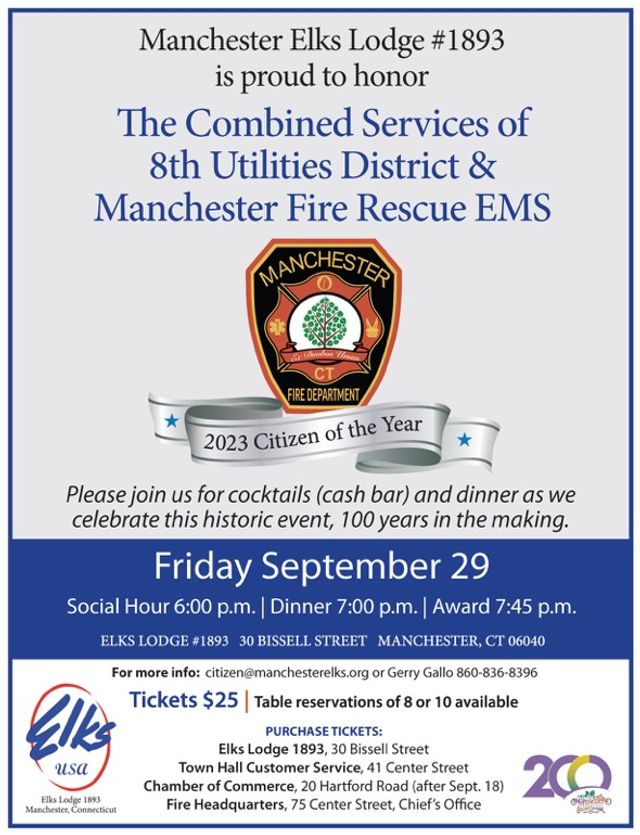 Description
The Manchester Elks Lodge #1893 is proud to honor the combined services of the 8th Utilities District and Manchester Fire Rescue EMS 2023 Citizen of the Year.
The celebration on Friday, 9/29, will include a social hour, dinner, and award.
Tickets are available for $25. For more information, contact [email protected].
Manchester Elks Lodge BPOE 1893
30 Bissell Street, Manchester, CT 06040